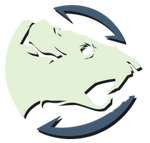 Devouring Swarm is a supernatural ability in Dishonored. It allows Corvo to summon forth a swarm of ravenous rats, that will then attack any characters in the immediate area. Devouring Swarm consumes 40% of Corvo's total mana.
Ability tiers
Tier I - (3 runes)
With Tier I Devouring Swarm, Corvo can summon a swarm of rats which attacks and eats foes.
Tier II - (4 runes)
With Tier II Devouring Swarm, the swarm's attacks do more damage, and it eats foes faster. It also summons more rats.
Usage tips
Rats summoned by Corvo will not attack him.
Devouring Swarm can be used to dispose of groups of enemies or corpses without Corvo having to reveal his presence.
Devouring Swarm is particularly effective at distracting enemies in the middle of combat, permitting Corvo to kill or escape without much difficulty.

Similarly, it can be used to lure multiple enemies to one spot via summoning a swarm on a enemy near a large group. This can then be followed up by a Grenade toss, which, if timed right, can easily take out a large number of enemies simultaneously.

Like naturally occurring rats, the summoned rats will not attack weepers.
Like regular rats, summoned rats can be possessed by Corvo.

All strategies and tips regarding regular rat possession apply here.

When Granny Rags uses Devouring Swarm, unlike Corvo, she seems to have a degree of control over the rats—they will not attack her, and she will thank Corvo for summoning more of her "little pretties" if he uses the ability against her.
If Corvo has the Gutter Feast or Carrion Killer bone charms equipped, killing a summoned swarm is a good tactic for harvesting mana or adrenaline, respectively.

The Albinos bone charm can make the mana side of this strategy more efficient.

Corvo cannot summon two rat swarms simultaneously. Attempting to summon a second swarm of rats will remove the first.
Audio

Devouring Swarm sound effect.
Gallery