Dishonored is a first person stealth-action game developed by Arkane Studios, creators of Arx Fatalis and Dark Messiah of Might & Magic, and published by Bethesda Softworks, publisher of games like The Elder Scrolls V: Skyrim and Fallout 3. The project is headed by Harvey Smith (Co-creative director), the lead designer of Deus Ex, and Raf Colantonio, the founder of Arkane Studios. Viktor Antonov, the visual design director, who also designed most of the style of City 17, the Combine architecture, and their technology in Half-Life 2, has said that the game has a Lovecraftian feel to it, and draws some inspiration from Half-Life 2, at the request of the production team. Besides Half-Life 2, Viktor said that they derived inspiration for the visual style of the game from books and artwork, as opposed to video games and movies. Continue reading...
Featured video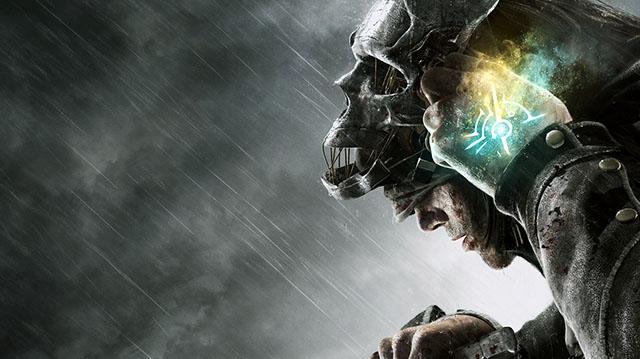 Create blog post
News
Dishonored: The Dunwall Archives, an art book for the game Dishonored, published by Dark Horse Comics and authored by Arkane Studios, has now been released in three editions:

Limited Special Edition - cloth hardcover with silver gilded pages and black satin bookmark, $40.00 (The Bethesda Store)
Regular E…

Read more >

We all know how great of a fighter Corvo Attano is, and not to mention how awesome the Dishonored community is, so as our favorite Serkonan has found himself competing in the Shadow of Mordor Fantasy Face-Off, it's our job to prove just how skilled (and badass) Corvo can be! So, click on the link (h…

Read more >

Bet you thought you'd seen the last of Darkness of Tyvia, but it seems that whoever is making these is being pretty persistent.




As you all probably remember, rumors of Darkness of Tyvia showed up earlier this year. We were excited, but some of us were skeptical. Will we ever know the truth behind th…

Read more >
See more >
External News
Loading RSS data...
Gallery
Poll
Are you excited about Dishonored?
Affiliates