Long Way Down is an achievement/trophy in the Dunwall City Trials DLC.
How to Acquire
In order to get this achievement
Corvo Attano
must perform a drop assassination from a height of at least 150 meters, which basically means assassinating the
Empress
without colliding with any obstacles on the way down.
Walkthrough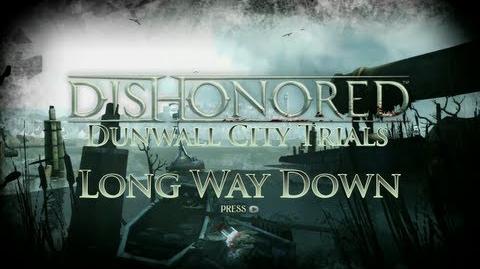 Ad blocker interference detected!
Wikia is a free-to-use site that makes money from advertising. We have a modified experience for viewers using ad blockers

Wikia is not accessible if you've made further modifications. Remove the custom ad blocker rule(s) and the page will load as expected.