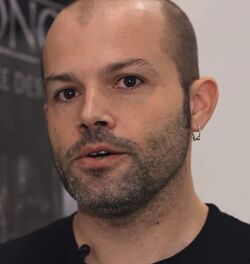 Ricardo Bare is a writer and game designer residing near Austin, Texas. He currently works as a game designer under Arkane Studios' employ and was a lead designer of Dishonored.
Other Works
Bare's career in the video game industry began with work on the Deus Ex series. He is also an author of two young adult fantasy books: Jack of Hearts and Fool of Fate.
References
Ad blocker interference detected!
Wikia is a free-to-use site that makes money from advertising. We have a modified experience for viewers using ad blockers

Wikia is not accessible if you've made further modifications. Remove the custom ad blocker rule(s) and the page will load as expected.