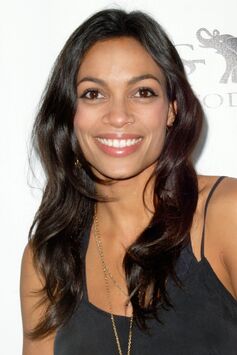 Rosario Dawson is an American actress. In Dishonored 2, she voices Meagan Foster and Billie Lurk.
Other Work
Dawson played roles in Men in Black II, Sin City and Percy Jackson & the Olympians: The Lightning Thief, amongst others. She also portayed Claire Temple in the Netflix series' Marvel's Daredevil, Marvel's Jessica Jones, Marvel's Luke Cage and Marvel's Iron Fist.
She voiced characters in the video games Syndicate and Ratchet & Clank.
Trivia
Ad blocker interference detected!
Wikia is a free-to-use site that makes money from advertising. We have a modified experience for viewers using ad blockers

Wikia is not accessible if you've made further modifications. Remove the custom ad blocker rule(s) and the page will load as expected.