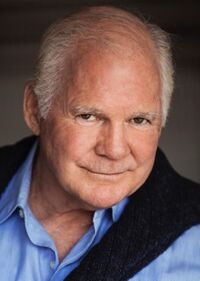 Ryan Cutrona is an American actor who voices Samuel Beechworth in Dishonored.
Other Work
Ryan Cutrona is known for his role as Eugene Hofstadt in Mad Men and as the Admiral John Smith in 24. He also appears in many other television movies and films.
He also voices Police Chief William Worrell in Rockstar Games' L.A. Noire.
Trivia
Ryan Cutrona is mistakenly listed as "Ryan Cutrano" in the end game credits .
Ad blocker interference detected!
Wikia is a free-to-use site that makes money from advertising. We have a modified experience for viewers using ad blockers

Wikia is not accessible if you've made further modifications. Remove the custom ad blocker rule(s) and the page will load as expected.