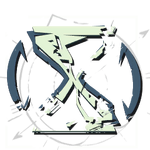 As a result of the mark bestowed upon him by the Outsider, Corvo Attano can acquire the supernatural ability to slow time completely, allowing him to set up special suicide assassinations or simply make a quick escape, dubbed Bend Time.
Ability tiers
Edit
Tier I - (2 runes)
Edit
With tier one Bend Time, Corvo can slow up time for up to 12 seconds while moving at regular speed, though when he comes into contact with a person or an object, their path of momentum will change, before slowing once more.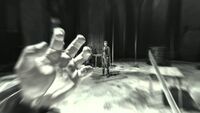 Tier II - (8 runes)
Edit
With tier two Bend Time, Corvo has the capability to completely stop events around him, but only for a shorter duration, of about 8 seconds. When combined with Possession, a target can be moved into the trajectory of a fired weapon to kill them. In addition, freezing time can be used to kill or knock out mulitiple foes using the pistol or crossbow. This is especially useful with the crossbow reload upgrade, as entire rooms can be easily cleared before time restarts.
Special effects
Edit
Bend Time does not make Corvo immune to projectiles, even at tier two; running into the path of one causes Corvo to take damage as usual, disrupting Bend Time before the power resumes.
During the course of Bend Time tier two, Corvo is able to walk past security devices that would otherwise kill him outright, such as Arc Pylons or Walls of Light, unharmed.
Enemy projectiles fired during tier two Bend Time can be collected by Corvo.
When enemies are stopped by tier two Bend Time, every successful attack will be fatal.
It appears that some of those touched by the Outsider are immune to Bend Time, such as Daud, who uses it as a chance to fight Corvo one on one.
As with all other supernatural abilities, Bend Time is negated by Overseer music boxes.