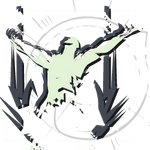 Vitality is a passive supernatural ability in Dishonored, its DLCs, and Dishonored 2 that grants Corvo Attano, Emily Kaldwin, Daud and Billie Lurk greater survivability.
Dishonored
Tier I - (1 rune)
With Tier I Vitality, Corvo's or Daud's total health is increased.
Tier II - (3 runes)
With Tier II Vitality, Corvo's or Daud's health regeneration is improved.
Dishonored 2
| Ability | Runes | Previous upgrade | Description |
| --- | --- | --- | --- |
| Vitality | 2 | N/A | Increase your Health and resilience. |
| Greater Vitality | 2 | Vitality | Health regeneration is improved. |
Usage tips
As Vitality is a fairly cheap ability, it is strongly recommended when attempting a combat-focused playthrough.
Trivia
Vitality in Dishonored 2 is more similar to its Dishonored counterpart than any other supernatural ability.
Gallery
Ad blocker interference detected!
Wikia is a free-to-use site that makes money from advertising. We have a modified experience for viewers using ad blockers

Wikia is not accessible if you've made further modifications. Remove the custom ad blocker rule(s) and the page will load as expected.